CERTUSS is your partner for the entire boiler-house!
We supply all water treatment systems, tanks, fittings, etc., required for boiler operation.
Feed water tanks, various sizes, all made of stainless steel
Water softening systems, single and double softeners
Filter systems for various applications
Dosing systems for corrosion protection chemicals
Mixing tanks and coolers, steam dryers, condensate drain units, pressure reducers, etc.
---
Supply-Unit CVE
All accessories (water softener, salt container, feed water tank, dosing unit, mixing cooler, pump, fittings, etc.) are mounted on a base frame (pallet), electrically connected and piped, completely prepared for installation to the supply connections.
The supply-unit saves on-site installation costs and prevents installation mistakes!
---
Container-Plant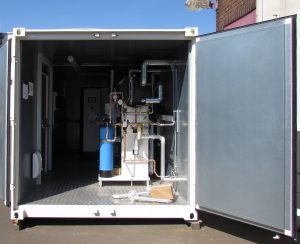 The container system saves the construction of a boiler house, or a boiler room.
All accessories and the boiler are mounted into an insulated 20-foot container and are wired and piped completely ready for use.
Delivery includes floor panel, ventilation, lighting, electrical antifreeze heaters, electrical distribution box with emergency stop switch, plus insulation of the steam and condensate lines.
Only the connections for supplies and chimney must be installed on sight, outside of the container.
---
Water Treatment (preparation)
We supply fully automatic systems for soft water supply based on the ion-exchange principle. The devices are individually calculated according to your need, based on technology, water quality, and boiler output.
The regeneration of the single or double systems is controlled according to the actual water consumption, and therefore guarantees maximum operational safety with minimal salt demand.
Additional components for complex water qualities can be supplied as well. (various filters, iron removal, osmosis, etc.)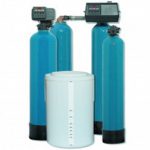 Water Softener
A water softener is compulsory for every CERTUSS steam generator. Our softeners eliminate water hardness reliably and are easy to operate and maintain. The soft water guarantees long lifetime of the heat system.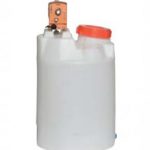 Dosing Unit
The dosing unit adds small amounts of chemicals into the softened feed water, to avoid corrosion and eliminate free oxygen. The right chemical is chosen according to raw water analysis and technology.
---
Heat Recovery
CERTUSS steam boilers protect our environment while staying economical.
Discover energy saving potentials from standard features such as double air cooling, and minimal start-up losses, or by optional devices for flue gas-, or condensate heat recoveries, such as CERTECON, PARCOVAP or Desalination Heat Exchanger (which also saves water).
All of our energy saving devices work fully automatic, without any need of electricity, compressed air or other supplies!
Certecon Economizers
Flue gas heat exchanger for complete range of our boiler models!
Use of flue gas heat to raise the temperature of the boiler feed water
Reduced burner output with full steam generation
Fuel savings of up to 5%
Reduced emissions
Internal energy recovery without external heat consumers
Short payback period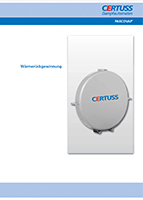 PARCOVAP
Condensate heat recovery for up to 13% of energy savings
Recovery from post-evaporation heat of the condensate
Direct supply of the recovered heat to the steam generator
Simple function monitoring of all steam traps
No noise caused by condensation hammers
Low space requirement, and assembly in any position
Desalination Heat Exchanger
-Energy recovery from the desalination condensate for heating the feed-water
Reduces amount of cooling water for the mixing cooler
---
Components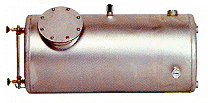 Feed-Water Tank
The feed-water tanks made of stainless-steel are equipped with all necessary connections and a service opening; different volumes fit with every boiler size.
The fresh water is preheated before it is pumped into the boiler, and the condensate is returned to the tank.
The corresponding components for heating and level control are included but can also be ordered separately.
MIXING COOLER INOX

Waste-water and cool-down tank made from stainless steel, to cool the hot waste water before it reaches the drain. This is needed if there is no heat resistant drain system, or local rules do not allow drainage of high temperature water.
Fittings
We can supply all fittings for the steam pipe, regulation, supervision and control.
For example:
steam dryers
filters and dirt-traps
check valves
steam traps
pressure reducing valves
pressure, level and temperature controllers
shut-off, safety and solenoid valves
feed water or condensate pumps
etc.
---